Internet is...
19g This is the carbon equivalent of an email sent over its life cycle... i.e. a low consumption light bulb on for 1 hour.
500 meters In a car, it's the carbon equivalent of a photo sent via a smartphone.
140 million Number of Google requests every hour in the world. That is the equivalent of 1000 round trips Paris/New York.
6 gCO2eq This is the average carbon footprint of hydroelectric energy: 1060 for coal, or 176 times more.
Nos clients témoignent
Nous avions besoin d'héberger notre site vitrine, nos mails, et travailler sur un outil collaboratif, que ce soit pour un usage interne ou avec nos clients.

Souhaitant maîtriser notre empreinte environnementale, nous avions des critères sélectifs concernant le choix de la solution : nous souhaitions héberger nos données dans un rayon de 150 km par rapport à notre zone d'activité, avec un dimensionnement au plus proche de nos besoins, et en limitant dans la mesure du possible l'impact carbone-eau-énergie de notre site web et de notre outil collaboratif.

L'engagement de Digital Forest en faveur d'un web plus respectueux de l'environnement, local (le critère des 150km est respecté !), avec des technologies peu consommatrices en ressources correspondait parfaitement à notre vision d'un usage plus sobre et raisonnée du numérique.

Nous sommes totalement satisfaits des services que nous utilisons, avec une équipe très sympa et disponible, une solution d'hébergement locale, simple, accessible et une solution collaborative complète, intuitive et correspondant à notre mode de travail !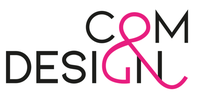 Je recommande vivement Digital Forest qui, en plus de remplir très bien son job d'hébergeur vert, à un support au top, une équipe à l'écoute et disponible !





Dans un soucis d'éthique et parceque nous croyons très fort que la sur-consommation de data et d'énergie est un enjeu crucial aujourd'hui, nous sommes ravis d'être hébergé chez Digital Forest. Ethique, protection de l'environnement, transition sociétale...

Le web raisonné est l'avenir et Digital Forest nous permet d'y contribuer. Merci à toute l'équipe pour leur professionnalisme et leur reactivité.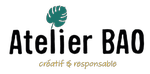 Je dirige une agence de communication responsable à Grenoble depuis 3 ans et je suis heureuse que Digital Forest propose ce qui manquait cruellement au paysage digital français : une offre globale d'hébergement écoresponsable. Nos clients sont ravis de participer à leur échelle à rendre le web plus respectueux de l'environnement.

Cela permet d'agir concrètement en limitant l'impact de leur présence sur le web et en contribuant à plus de sobriété numérique. Je ne peux que recommander Digital Forest qui en plus de son offre d'hébergement vert propose tous les outils de développement et de création et un service client ultra réactif.


News
Chers clients,Afin d'améliorer nos services nous allons procéder à une maintenance de l'infrastructure d'hébergement VPS, web & emails. Les autres services Domaines, etc. ne seront pas impactés.Cette maintenance est exceptionnelle et va concerner les éléments suivants :- Mise à niveau des environnement de virtualisation ... Read More »
Chers clients,Afin d'améliorer nos services nous allons procéder à une maintenance majeure de l'infrastructure d'hébergement mutualisée web & emails. Les autres services VPS, Domaines, etc. ne seront pas impactés.Cette maintenance est exceptionnelle et va concerner les éléments suivants:- Évolution majeure de l'environnement pour ... Read More »