Cloud Forest Servers
Benefit from a powerful solution offering 100% dedicated resources and scalable.
Manage your private cloud server (unmanaged VPS) independently (full root access) and according to your needs.
100% dedicated

and

scalable resources

Benefit from powerful and scalable Private Cloud Servers: Increase your resources (CPU, RAM and Storage) in one click directly from your client interface thanks to our infrastructure Cloud Forest.

Benefit from read and write high performance SSDs, mounted in RAID to provide durability and efficiency for your data and services
---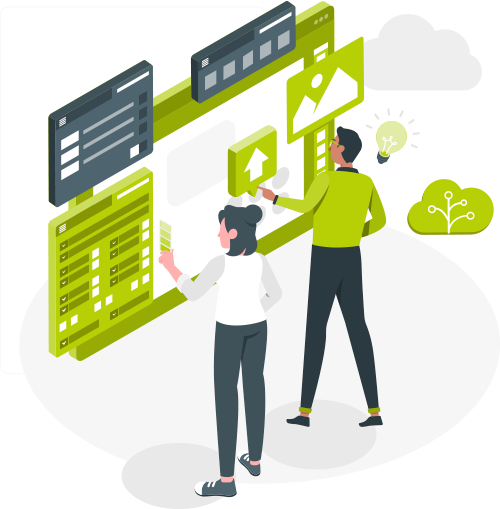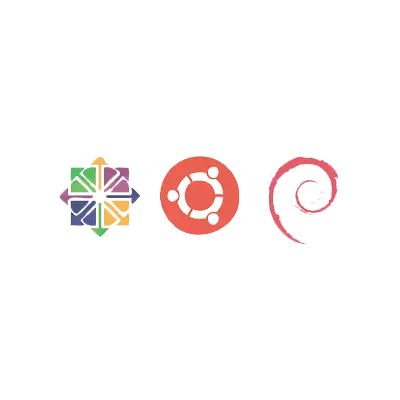 Choose the
Linux distribution

of your choice

During the process of ordering a Forest Cloud Server, you will be able to select the Linux distribution that will be deployed on your Server: Ubuntu, Debian, CentOs.

Do you want to deploy another distribution? Contact us.
---
SSH Access

and

Security

Access your Forest Cloud Server in a completely secure way with an encrypted key pair: your public key will be requested when ordering and automatically deployed on your server.

Take advantage of SSH root access to manage your Forest Cloud Server autonomously and freely.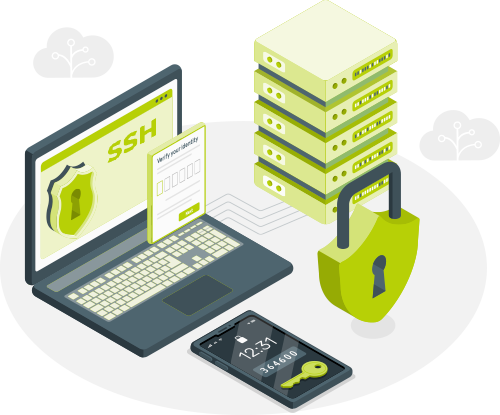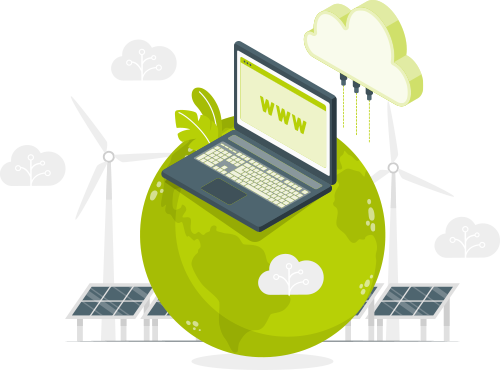 Zen Forest
Snapshots
Create and restore your snapshots in one click! Set an automatic task that will trigger the creation of snapshots daily or weekly, depending on your needs. Don't lose so never any data! (0.20€ / GB / month).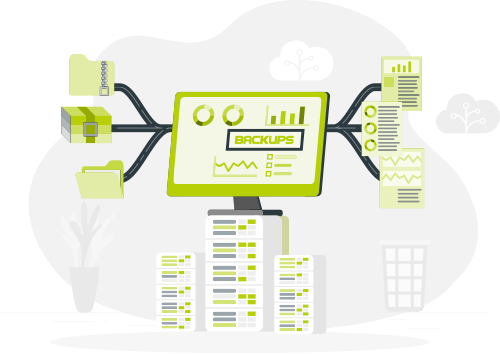 Our offers
Cloud Forest
Choose the offer that suits your needs.
Offers
CPU
RAM
Storage
Pricing
#1
2
6 Gb
from
30 Gb SSD

29€ / month

#2
4
12 Gb
from
30 Gb SSD

49€ / month

#3
8
24 Gb
from
30 Gb SSD

79€ / month

#4
12
36 Gb
from
30 Gb SSD

99€ / month
Tech

sheet
Eco-responsible datacenter

Datacenter TIER III+ Certified ISO27001, HDS and 100% sovereign

Cloud Forest servers are virtualized from our infrastructure powered 100% by hydroelectric energy from dams located in the Alps More information here

Storage

From 30 GB of storage space

Our Cloud infrastructure benefits from a cluster of distributed and replicated, fast and efficient SSD disks mounted in RAID clusters. Increase at any time moment the storage space of your Cloud server. (€0.20 per GB)

SSH access

Full control of your Server (root access)

Benefit from SSH root access to manage your Forest Cloud Server autonomously and freely.
Configure and install the required services as needed.

Linux distributions

Deploy the distribution of your choice

According to your needs, among Ubuntu, Debian, CentOs and Fedora.
Do you want to deploy another distribution? Contact Us.

Connectivity

Bandwidth and anti-ddos solution

Enjoy a multi-operator 100Mbits bandwidth and benefit from protection against DDoS attacks (system of detection and mitigation)

Snapshots

Snapshots

A Snapshot is a snapshot of your server at a given time. Restoring a Snapshot restores your server to the state exactly as it was when the snapshot was created.

Cloud Technology

Virtualization solution based on Linux KVM hypervisor

Virtual servers, network and storage are managed by a robust and efficient solution.
Our infrastructure is redundant at all levels and guaranteed high availability (99.99%)
Cloud Forest
features

Benefit from a secure network with high resilience.

Easily manage your services with our client interface.

A neutral and independent service with infrastructures located and managed in France by our teams.



Digital Forest is committed to providing 99.99% availability of its services

Robust and efficient virtualization solution.

Our customer support team will assist you in setting up your collaborative tool.
Nos
clients

témoignent
Nous avions besoin d'héberger notre site vitrine, nos mails, et travailler sur un outil collaboratif, que ce soit pour un usage interne ou avec nos clients.

Souhaitant maîtriser notre empreinte environnementale, nous avions des critères sélectifs concernant le choix de la solution : nous souhaitions héberger nos données dans un rayon de 150 km par rapport à notre zone d'activité, avec un dimensionnement au plus proche de nos besoins, et en limitant dans la mesure du possible l'impact carbone-eau-énergie de notre site web et de notre outil collaboratif.

L'engagement de Digital Forest en faveur d'un web plus respectueux de l'environnement, local (le critère des 150km est respecté !), avec des technologies peu consommatrices en ressources correspondait parfaitement à notre vision d'un usage plus sobre et raisonnée du numérique.

Nous sommes totalement satisfaits des services que nous utilisons, avec une équipe très sympa et disponible, une solution d'hébergement locale, simple, accessible et une solution collaborative complète, intuitive et correspondant à notre mode de travail !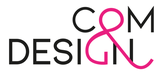 Je recommande vivement Digital Forest qui, en plus de remplir très bien son job d'hébergeur vert, à un support au top, une équipe à l'écoute et disponible !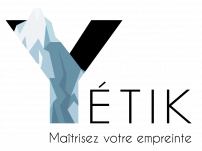 Yétik a choisi Digital Forest pour la création et l'hébergement de son site internet ainsi que ses boîtes mail.
Nous avons été convaincus par les valeurs de Digital Forest basées sur l'engagement environnemental mais également le social et l'éthique.
L'équipe, toujours réactive aux questions propose une offre complète en termes de numérique responsable comme peu d'acteurs sur le marché.
Nous remercions chaleureusement l'équipe de Digital Forest pour leur accompagnement dans notre projet.



Dans un soucis d'éthique et parceque nous croyons très fort que la sur-consommation de data et d'énergie est un enjeu crucial aujourd'hui, nous sommes ravis d'être hébergé chez Digital Forest. Ethique, protection de l'environnement, transition sociétale...

Le web raisonné est l'avenir et Digital Forest nous permet d'y contribuer. Merci à toute l'équipe pour leur professionnalisme et leur reactivité.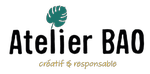 Je dirige une agence de communication responsable à Grenoble depuis 3 ans et je suis heureuse que Digital Forest propose ce qui manquait cruellement au paysage digital français : une offre globale d'hébergement écoresponsable. Nos clients sont ravis de participer à leur échelle à rendre le web plus respectueux de l'environnement.

Cela permet d'agir concrètement en limitant l'impact de leur présence sur le web et en contribuant à plus de sobriété numérique. Je ne peux que recommander Digital Forest qui en plus de son offre d'hébergement vert propose tous les outils de développement et de création et un service client ultra réactif.



J'ai choisi la solution digital forest pour plusieurs raisons :
- La première, sensibiliser les personnes autour de moi !
- La seconde, de la réactivité !
Je donne des cours en école de commerce. A travers un projet sur le digital, je voulais sensibiliser les étudiants à l'écologie digitale, leur montrer qu'il existait des solutions alternatives qui respectaient l'environnement mais aussi l'utilisateur. En cherchant sur internet, je suis tombé sur digital forest qui justement propose ce genre de solutions.Avec eux nous avons donc hébergé le site internet du projet sur ce serveur VERT ! Nous avons été accompagné dans cette démarche. De plus le service support est très réactif pour répondre à nos besoins, ce qui n'est pas toujours le cas chez les autres.